Casual connections missing with remote learning
Distance learning removes everyday interactions between students
From WiFi issues to Zoom crashes, remote learning has been quite the struggle this year. But one difficulty in particular for students, like junior Shelby Riemenschnitter, has been the lack of day to day interactions with people outside their homes.
"[One of the hardest things] is not being able to physically see my friends and my teachers," Riemenschnitter said in a Zoom interview. "If I had to choose [between in person and remote learning], I would rather have in person school because I get to see classmates that I don't normally talk to. I also get to make connections with my teachers and that's different than just talking with them online."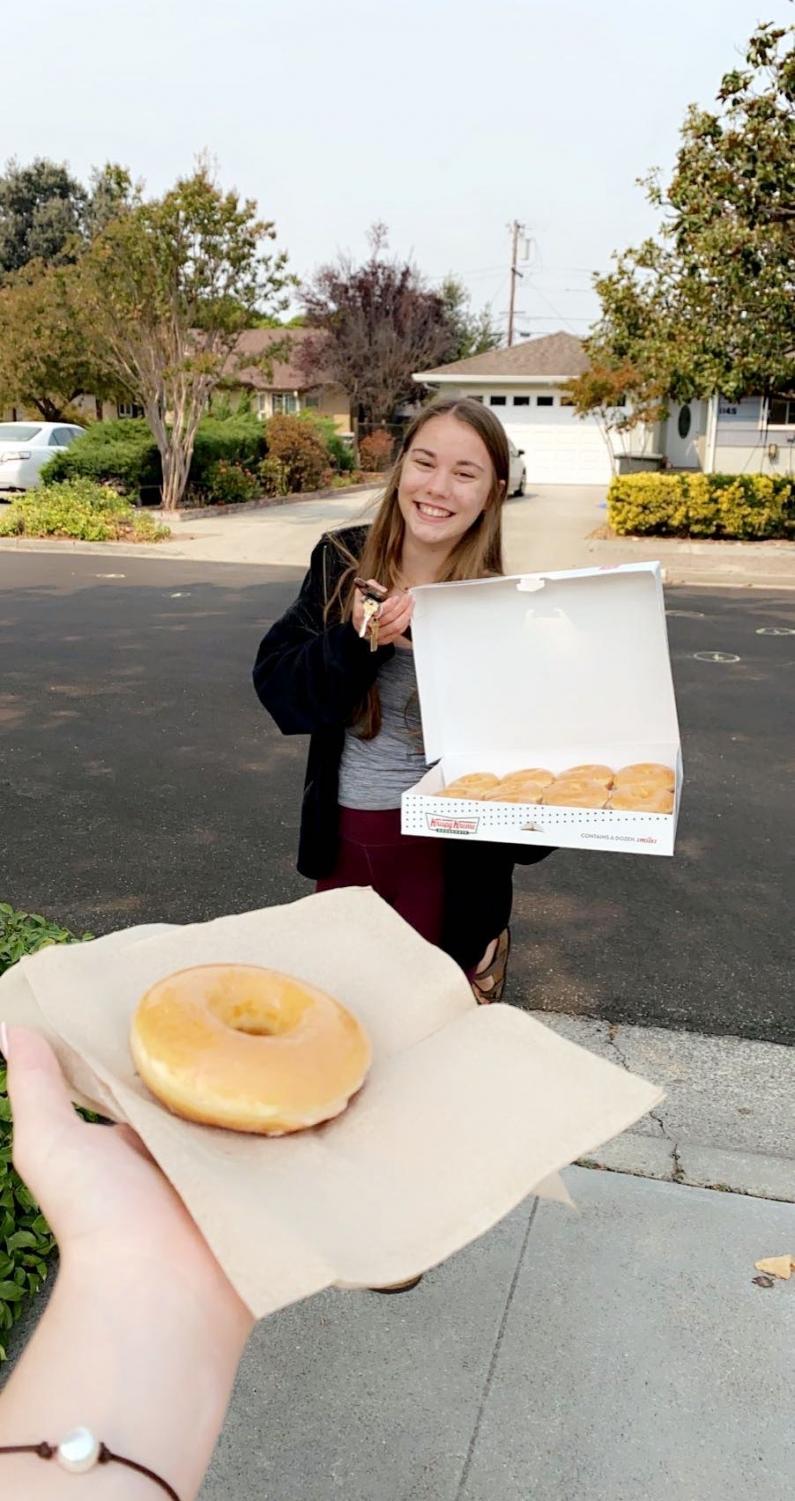 Since the start of remote learning in mid-March, anxiety and depression among students has been a concern for school officials. In June, to check in on students and assess the overall mental health of the student body, a wellness survey was sent out to students by the administration, principal Greg Giglio said.
"Kids were saying they felt stressed, that they didn't feel they had people to turn to," Giglio said in a Zoom interview. "Teachers were saying, 'Boy the kids look stressed.' [And] parents are saying, 'My kid is stressed, I'm stressed.'"
The downfall when it comes to distance learning, Riemenschnitter said, is that it becomes much harder to build close relationships with teachers.
"In class [before COVID-19] it was more like a two-way street where you can get to know each other," Riemenschnitter said, "But on Zoom, it's more of them throwing information at you."
Similarly, students, like sophomore Melanie Hernandez, are having trouble adjusting to online school because it can be difficult to get the support they need from teachers due to time constraints in the schedule.
"I guess it's kind of new for [teachers] too," Hernandez said in a Zoom interview. "I know they can't be on top of every student."
Getting to know teachers can be very helpful to some students' learning experiences, Riemenschnitter said.
"If I'm more connected with my teachers, I feel more comfortable with them," she said. "And if I feel more comfortable, I can ask more questions."
Similar to the struggles of connecting with teachers, some students have found it significantly harder to connect with classmates and to make new friends.
"[I'm] just missing my friends and seeing them at school," Hernandez said. "I like having people around me."
One of the biggest barriers for some in socializing with classmates and friends is the fact that casual interactions, such as spontaneous discussions and emotional checkups, are much more difficult to achieve over Zoom, as opposed to when students are together in a classroom, Riemenschnitter said. 
"When you're face to face, you can make conversation with anyone at school or in class," she said. "But when you're in the main session [on Zoom], you're usually not talking and only [talk] in breakout rooms."
This sudden lack of communication with others continues to be difficult for some students, Giglio said.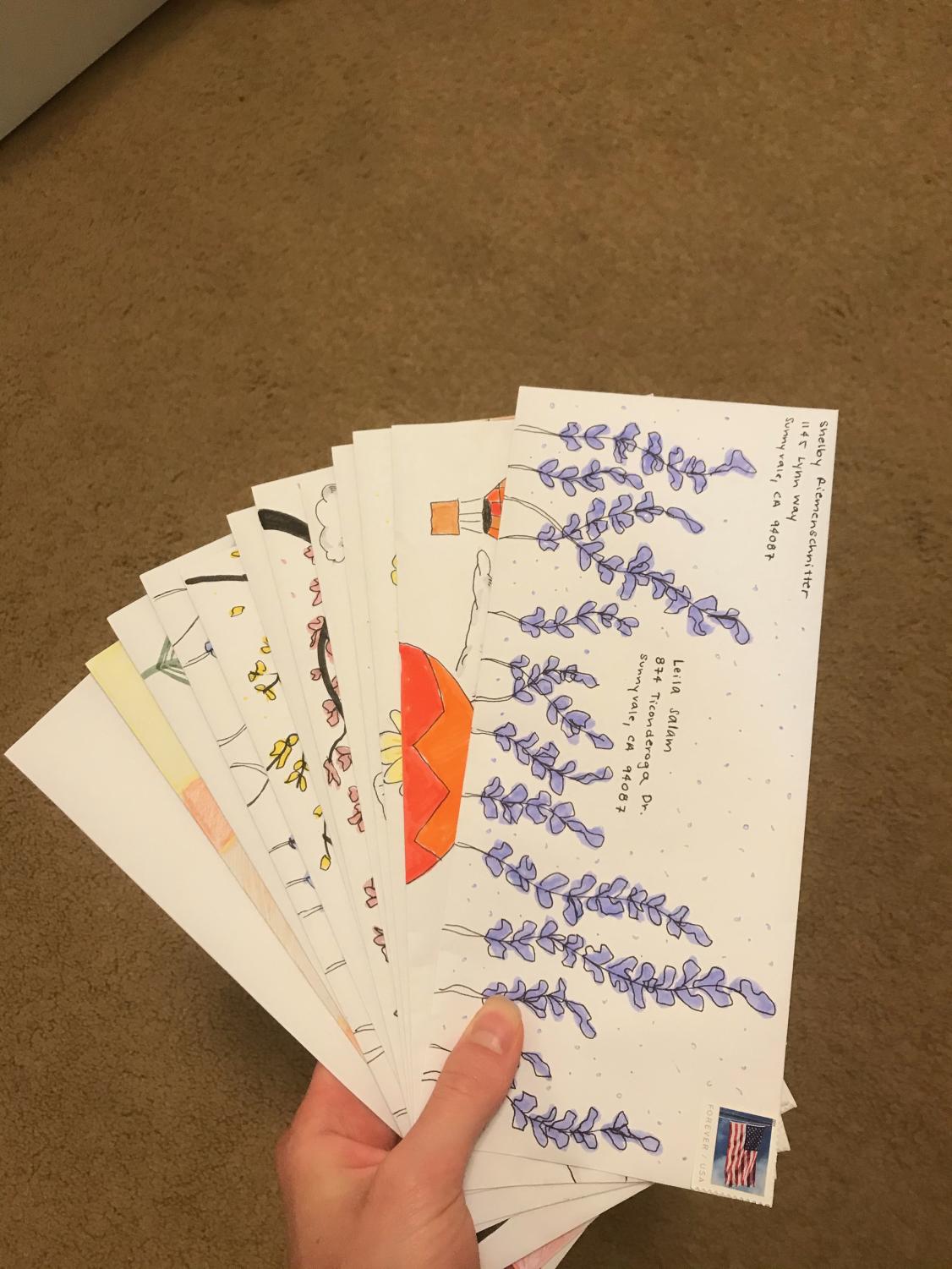 "Even people who don't like school probably realize how important school was in terms of just connecting with kids and other people," Giglio said.
Even though she is unable to see her friends in person, Riemenschnitter said she has come up with creative ways to keep in touch while continuing to follow health and safety guidelines.
"I did this thing where I just wrote letters to a bunch of people," Riemenschnitter said. "I asked people if they wanted me to write a letter [and] for the people that gave me their address, I wrote them a letter and I sent it through the mail."
In addition to writing letters to her friends, Riemenschnitter also offered to drop off donuts at some of her friends' houses.
"I also went to go pick up donuts and hand them out to people just to see [them] face to face and ask them how school is going for them," Riemenschnitter said.
Riemenschnitter said her friends really enjoyed the gifts and that she herself was glad to briefly see her friends face to face. 
"Some of them texted me after and they said they loved [the letters] and that they were really special for them," Riemenschnitter said. "For the donuts, a lot of people said that it made their Monday feel better and just made them happy. It also made me feel good [to be] spreading joy."