Interact, Key Club offer more than just volunteerism
Community service changes students' views on life
Service clubs, such as Interact and Key club raise students to be compassionate, active, and self-aware members of the community. Co-president of Homestead's Key club, senior Samantha Sung said the club allows students like her to demonstrate leadership skills and further their passion for bringing about change in society. 
Sung, who has been a member of the Key club for the entirety of her high school career, said she believes community service is a beneficial experience for all. Working with different people toward the same goal of helping the less fortunate has expanded her view on how organizations around school benefit the community, Sung said.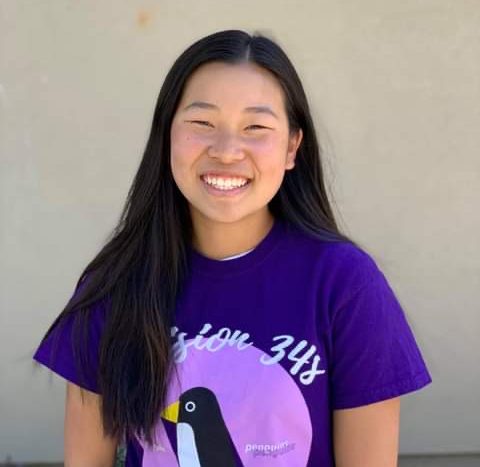 "I just really wanted to get behind the scenes of the club," Sung said in a Zoom interview. "[I wanted to] try to change the club and come up with my own things to implement." 
Interact, another service club, is the high school branch of an organization called Rotary and their main goal is to serve and aid the underprivileged population, co-president, senior Mehek Mehta said.
Joining Interact has given Mehta experience with leadership, she said.
"I learned how to work with people and a lot of communicating, marketing and organizational skills as well," Mehta said.
Senior Qi Chen Wu, who joined Key Club her sophomore year, said at first, she believed everyone around her shared a similar life, but through community service, she changed her view on society. 
"I saw that there are people [with] disadvantages and I could help them go through life in a better way," Wu said in a Zoom interview.
Wu said she enjoys participating in service clubs because they enhance her communication skills and bring plenty of diverse interactions with other people.
"I really like helping people so when I heard about clubs that help people volunteer I was really intrigued," Wu said in a Zoom interview.
Co-president of Interact, Sean Malani said participating in community service has affected him in a positive way because he has found new experiences while giving back to the community.
"I was able to meet a lot of new people from different schools around the Bay Area and I believe it improved my social skills," Malani said in a Zoom interview.
Mehta said people from diverse backgrounds working toward a goal has impacted her the most because she has been able to see how people overcome differences to work together. This is something she wants to experience for the rest of her life, she said.
"You could be from any place, and still be able to connect with a random person," Mehta said, "Everybody is so open and so willing."
While community service creates bonds and improves communication skills, it also develops students' interests for future careers in public service. 
"I want to do law. The whole idea of helping people and communicating with people [and] speaking up," Mehta said, "it [has] made me want to do law even more."
For Malani, Interact has increased his passion for his major — psychology — and contributed to him becoming more outgoing. 
Volunteering brings students leadership experiences, expands their views of society and allows them to develop compassion for helping others.
Mehta said that even if you volunteer once, you are going to see the impact you are making in other people's lives. 
"Even one person can make a big difference and if we all come together we can make an even bigger difference," Malani said.