From newcomers to professionals
Athletes with varying experience find passion in golf
For those looking to try a new activity in high school, one sport gained the attention of several athletes: golf. While some sports require dedication from a young age, golf is welcoming toward newcomers of all ages.
Freshman Sophia Willink, who began golfing this year, said she initially joined the sport to experience a different hobby. As a new player, Willink attributes her improvement in golf to her coach's guidance.
"[Our coach] is really cool, and gives a lot of tips and pointers," Willink said. "He acts as an outside perspective to notice what's wrong with my swing and where I'm hitting the ball."
Since joining the team, Willink said that she not only developed a new interest, but also learned other valuable skills, such as time management.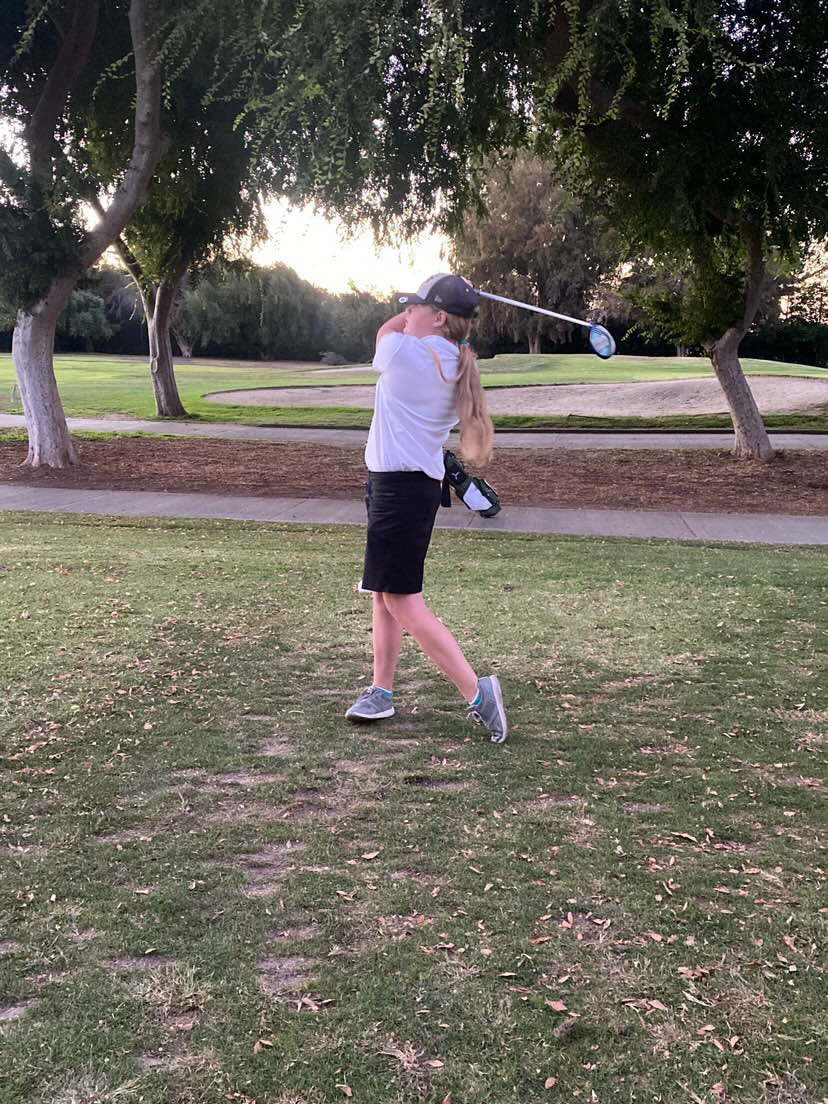 Similar to Willink, sophomore Kaylie Devert joined the golf team this year, though she has past experience playing the sport recreationally. 
"I first started playing golf when I was nine or ten," Devert said. "The country club I belong to did a tennis and golf camp over the summer, and I would attend every year."
For Devert, one of the most important aspects of the sport is the community it has established within her team, she said.
Unlike Devert and Willink, sophomore Olivia Wang joined the golf team with an extensive background in the sport. Wang, who has been playing since she was young, said she was initially inspired to start playing because of her dad. 
Despite her experience with golf prior to joining the team, Wang said she still experienced growth in terms of her skills and her friendships.
"My golfing has gotten more consistent on the team because I've been practicing more," Wang said. "I've also made a lot of new friendships."
While all three athletes have varying degrees of experience in the sport, they can all attest to the community golf has established for them. 
"My favorite part of being on the team is how nice everyone is," Willink said. "You may think you're not playing well, but everyone will encourage you. It's a really supportive environment."