Standing his ground
Junior shares why he started wrestling, why he continued
Wrestling continuously challenges its players to improve their moves and themselves. In this Q&A with The Epitaph, team captain, junior Colin Lou shares his experiences with the sport, and why he decided to keep playing it. 
The Epitaph: How long have you been wrestling and why did you start? 
Colin Lou: This is my fifth year wrestling, and I have been on the team since sophomore year because I went to Fremont freshman year. [I started because] I used to do gymnastics, but then my coach left, so I decided to switch to another sport. Wrestling appealed to me because of the weight classes, and I'm pretty small. A lot of the skills from gymnastics carried over. Being able to be aware of your body helps a lot, and it's also really easy to learn new moves because you just feel like it's really easy to move compared to new people that have no idea what they're doing.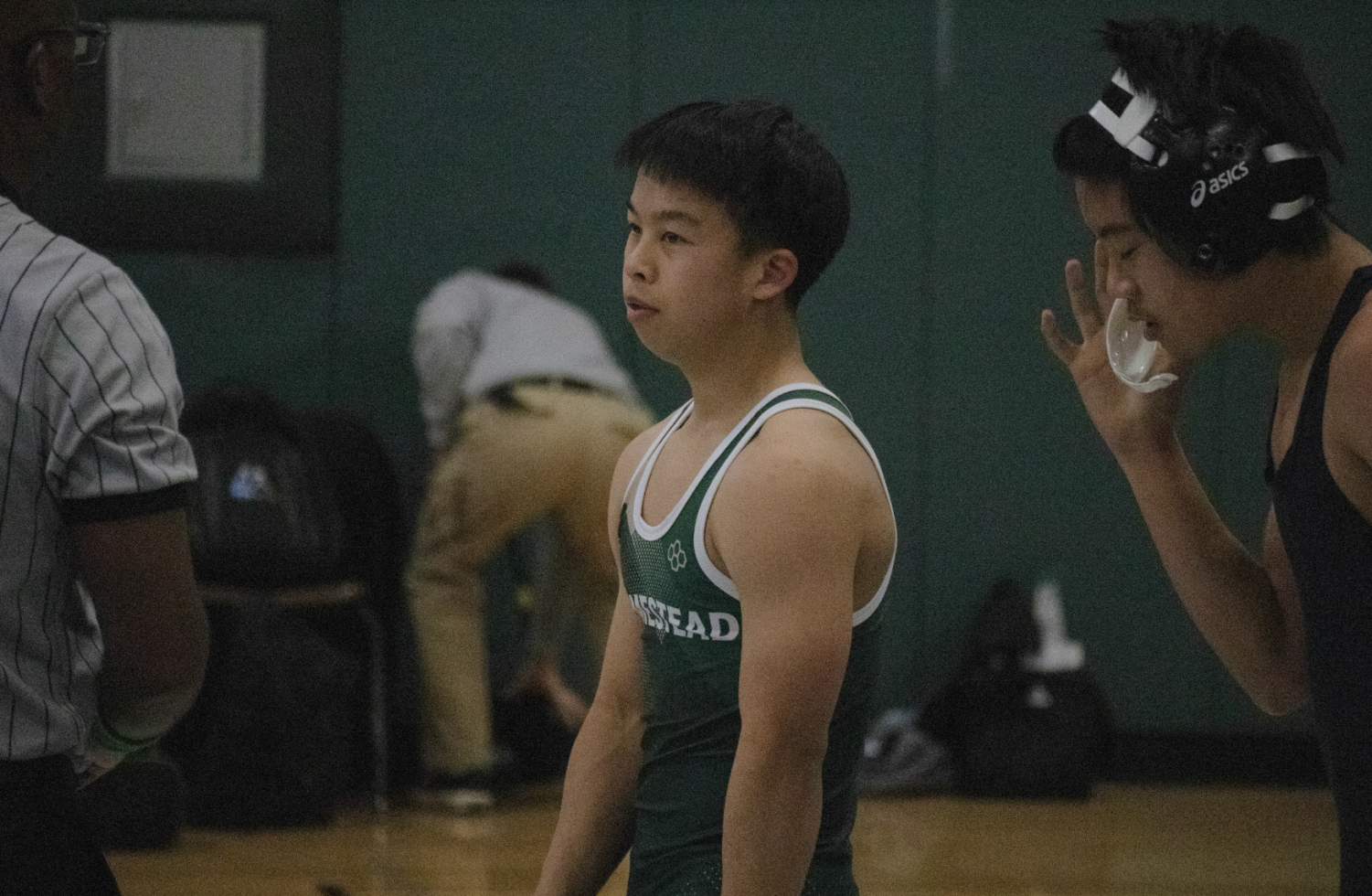 TE: Why did you continue to wrestle after you first joined?
CL: That's interesting. I've chosen to continue because I was pretty good in middle school, which really pulled me into the sport. I also started doing club wrestling. I invested a lot of time in the sport, and I just got hooked into it. Now I don't want to quit because I've put so much time into it. I just want to become good. 
TE: As team captain, what are your goals for the team? How do you try to motivate them?
CL: I want them to show up to practice as a whole and consistent team. I want a team that really cares about the sport, and keeps working hard. I try to keep them motivated by setting a [positive] example.
TE: What is your favorite part of wrestling?
CL: Humiliating the other team.