New blood revives badminton club
Through time and ambition, a group of new officers reinstate badminton club
The sound of badminton rackets and chatter fill the large gym, as the badminton club hosts an open gym. However, this would not have been the case just a few months ago. 
At the beginning of the school year, the recently inactive badminton club was reactivated by new officers, president Pranav Rao said. The original advisor stepped down due to the lack of activity, so, Rao, a sophomore, said he decided to reactivate the club with fellow officers and a new advisor, Mr. Guevara, Rao's old math teacher, a process that took around a month and a half.
"[It was important to revive the club because] badminton is my favorite sport and I think most of us in the club also really like the sport," Rao said. "Also, the club helps students at HHS have an opportunity to play and also raises the popularity of the sport and gets more people to join the team."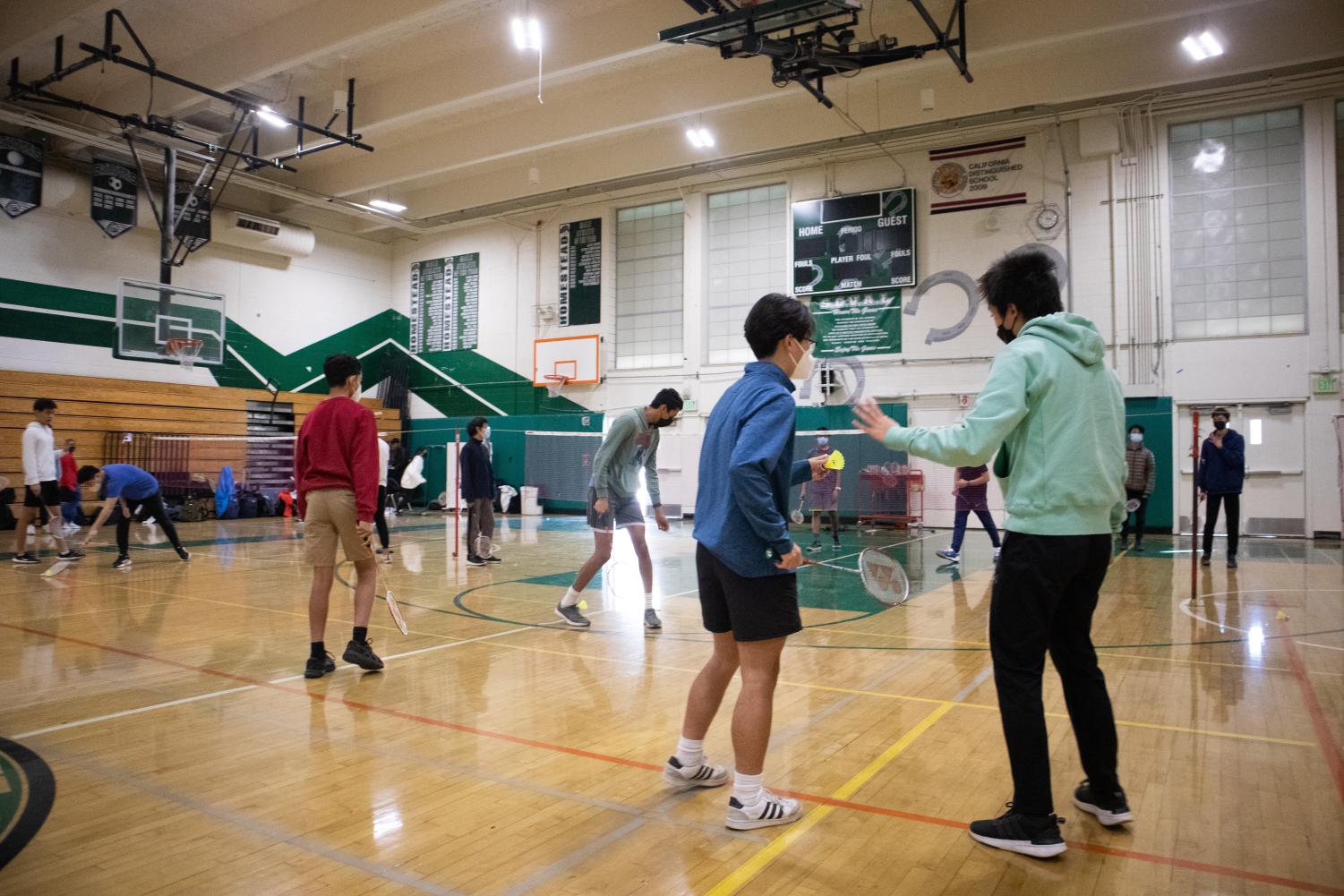 Lead activities director, sophomore Justin Ip said they had to rebuild from the ground-up, since all of last year's officers were seniors who broke off contact with the previous advisor and stopped hosting meetings during the second semester. Thus, no new officers were recruited nor taught about the existing procedures. Despite the club just being reactivated in November, there has been improvement in member participation, Ip said.
"Compared to last year's officers, we've been a lot more active with taking initiative like getting time for open gyms and letting people play," Ip said. "I think next year, it'll start to be a lot more active since right now it is second semester and the badminton season is about to start, so it's going to slow down because there's practice every day."
For social media manager Esha Jagatia, spreading the word about badminton, getting people more passionate about it and introducing the sport to other students is important, the sophomore said. Playing badminton is just a personal hobby for her, but Jagatia said she was interested enough to want to join the club. 
Additionally, Jagatia said the newly reactivated club is welcome to all students, regardless of prior experience or knowledge, in an effort to rebuild a community of players.
"This club is accepting, as people can get rejected from sports teams since limited people can join, but in open gyms anyone can join," Jagatia said. "Even if you've never had any badminton experience, you can still learn from it at the end of the day. You can still come and build your skills."