BOTC Mario Kart tournament takes off
Esports club, ASB join forces for first-ever BOTC Mario Kart tournament
For the 2023 Battle of the Classes, ASB and esports club collaborated on the first school-wide Mario Kart tournament, inviting students to compete for points for their grade. The first three days of the tournament, from March 20-22, consisted of students playing against other students of their same grade, esports president Elizabeth Truong said. The winners of each grade all advanced to the final round on Thursday, March 23.
 After four days of students virtually racing against each other in the cafeteria at lunch, junior Vishank Vora was declared the winner.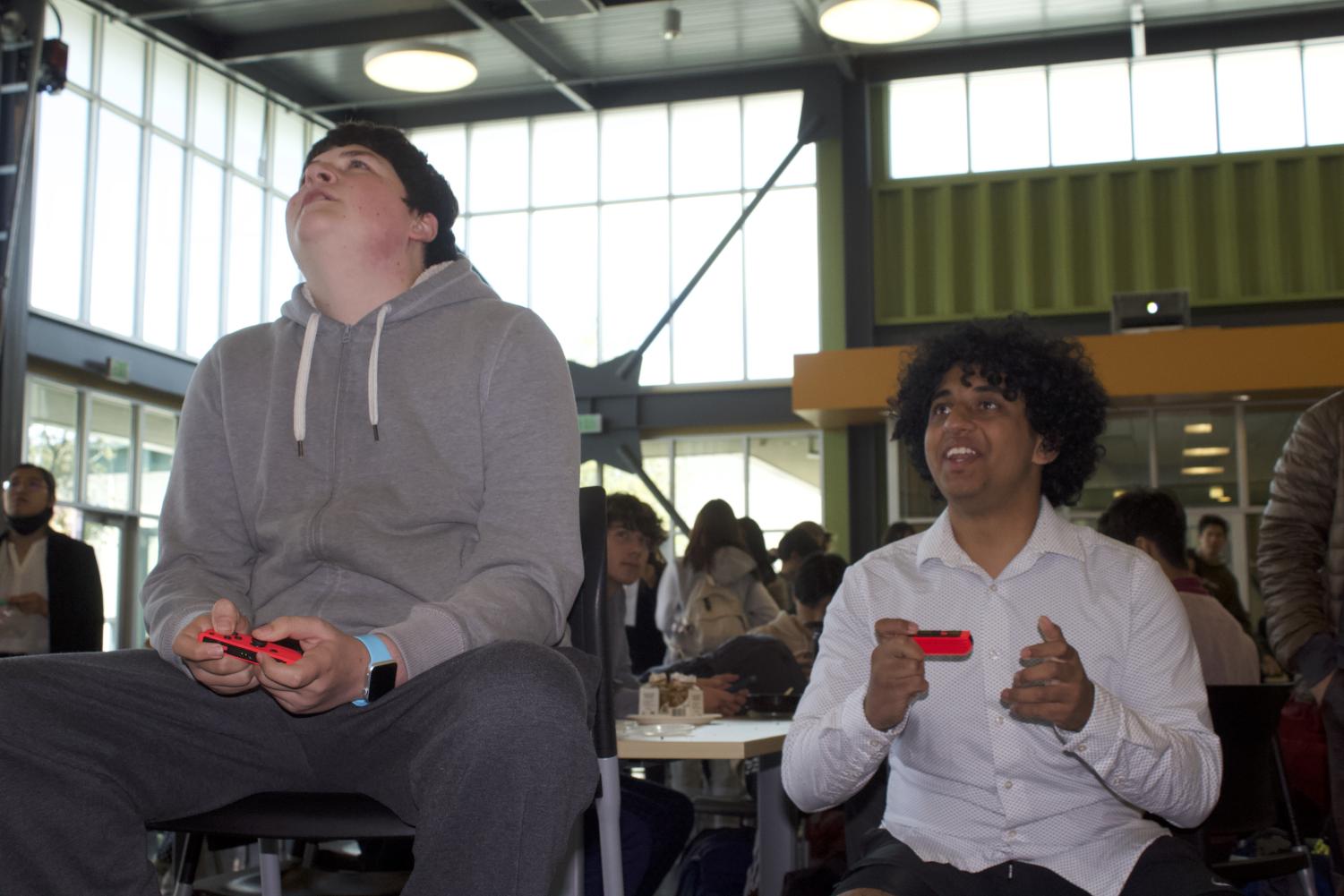 "I know a lot of people from the junior class, so it was good to represent them and win," Vora said. "I was just having fun, I was smiling the whole time and I didn't really care about winning or losing."
Senior class cabinet member Elizabeth Kunz served as the liaison when planning the tournament, as she is both the vice president of esports club and a member of the leadership class. Kunz said it was a relatively easy event to hold because Mario Kart was a popular game that people could pick up on if they had never played before. However, as this was a first-time event, it was initially difficult to gather enough students to participate, Kunz said.
"Originally we had a fair amount of sign-ups, but an uneven number for each grade, so we knew it was going to be hard to put on, but after we actually started the tournament many more people wanted to sign up," Kunz said. "Even on the first day of the tournament, we got dozens more people to sign up and there was a lot of enthusiasm."
ASB social manager, junior Aditi Ghosh said she was nervous to hold a brand-new event, but it turned out to be one of the most successful events throughout the whole week of BOTC.
"We were thinking it'd be more low key, but I think a lot of people are emotionally invested in this," Ghosh said. "It's a lot better than we thought it would be, which really shocked, not only us, but also everyone else in leadership and Ms. Kirby too. It's definitely an event that we can continue doing for a long time."
Additionally, Ghosh said the event was able to get more students who wouldn't normally participate in ASB-held events to participate in BOTC.
"One of our main goals in ASB is to try to attract new people and a more diverse audience and I think this really worked well [in achieving that goal]," Ghosh said. "Especially because I personally haven't seen a lot of these people at some of our events, seeing them here and being so spirited is awesome."