Quality over quantity: 14 girls proves to be more than enough
Low turnout for girls on cross country team pushes them harder
T
he HHS cross country team only has 14 girls this season compared with 44 boys on the team. The low female turnout only makes the girls push harder to secure CCS championships after breaking the 4-year streak last season, senior and co-captain Melissa Chen said.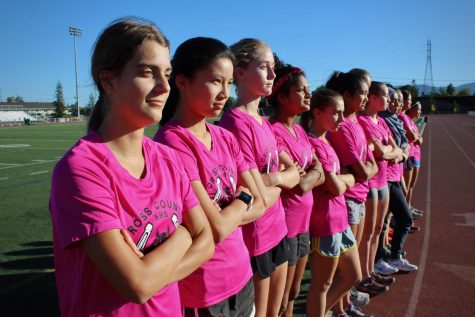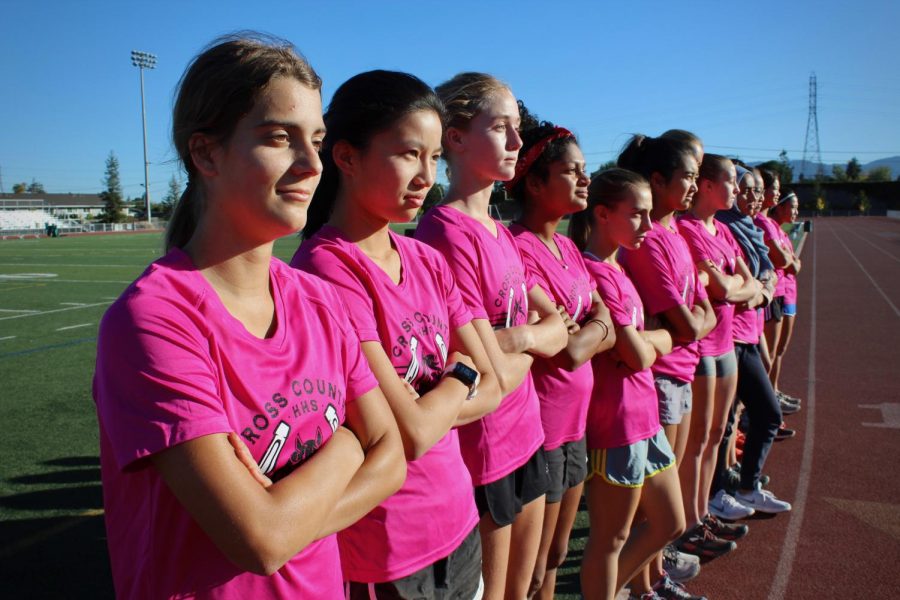 "We definitely feel like [there's] a lack of girls, but that doesn't necessarily mean that we're going to try any less," Chen said. "We're going to keep on going — keep on trying harder."
The team has reached out to teams at Sunnyvale Middle School and Cupertino Middle School to recruit potential runners to their program, Chen said. 
Not only has team been suffering from low female numbers, but the co-ed team lost 20 people this year, as well. 
"The programs in the middle schools haven't been as strong in the last couple of years, so that's definitely affected our turnout in high school," junior and co-captain Anna Perronne said.
Head cross country and track coach Kenrick Sealy said he hasn't seen such a low turnout in girls cross country in over a decade. Sealy said he attributes the cause to the high caliber he sets for each of the runners.
"We set our bar pretty high as far as competition and expectation," Sealy said. "I know the word gets around on campus that our program is really tough. You really got to come out and really apply yourself and work hard."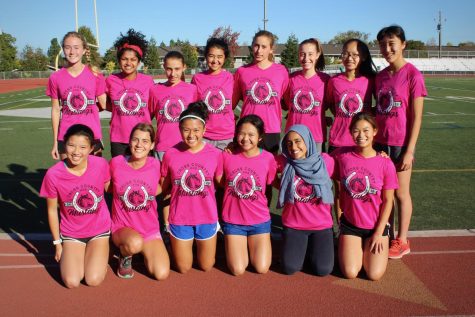 Perronne said she agrees that it takes a strong person to go through a lot of pain in cross country. While the expectation and competition can be high, Perronne said there is a welcoming sense of community on the team.
"I don't think everybody realizes that to be in cross country, you don't have to be the top runner or the fastest person in the school," Perronne said. "You can do it for the community. You can do it just to get in shape — just to have a time set aside each day to exercise."
Even with the low turnout for girls on the team, that hasn't stopped the girls from supporting each other, Chen said.
"We've gotten closer because there's less people so we really bonded in the first couple of weeks," Chen said. "We all support each other no matter what we're going through."