Beyond high school sports
Former high school athlete Sukhraj Sohal shares his experience playing football for LGHS
From homemade jerseys to a team built on comradery, HHS teachers share unique athletic experiences from their high school years. Sports have, in fact, left a deep impression on a few teachers who have picked up skills, such as teamwork and character development, from their participation in athletics while in high school. Check out our features on English teacher Debbie Vanni – and her experience playing four sports in high school – as well as English teacher Derek Kay in our latest edition of The Epitaph, out Wednesday, March 4.
—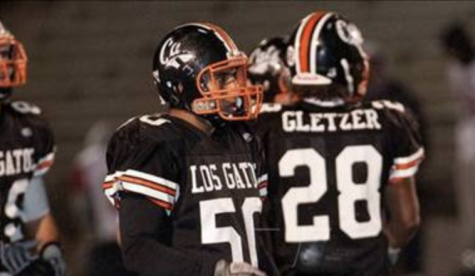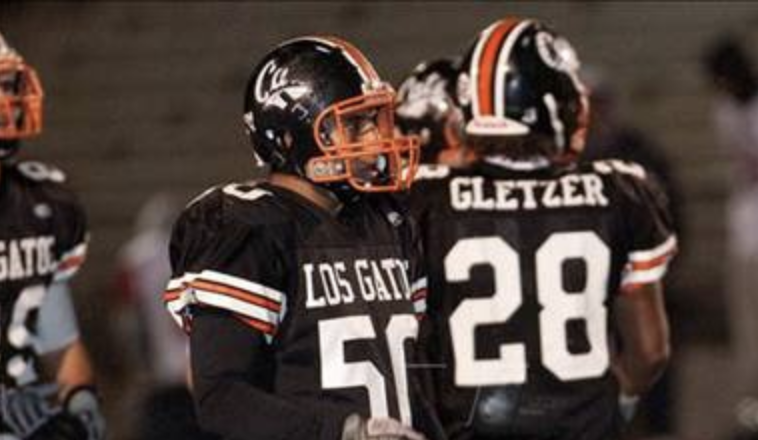 From 2006-2010, biology teacher Sukhraj Sohal played nose guard on the defensive line for the Los Gatos High School Wildcats.
"I always enjoyed playing physical sports," Sohal said. "I did wrestling so I liked the outlet [and] the aggression that football provided, and I just had so much fun doing it. I loved hitting people, tackling them, smelling the grass. I just enjoyed the physicality of the sport, and it was just a lot of fun."
If not for football, Sohal said he would most likely study all day and have more free time.
"I would just tell myself I'll wake up early tomorrow or do [my homework] at lunch before class," he said. "A lot of times, I rushed my homework just because I would get back from practice so late. By the time you get done with practice, you get picked up by your parents, get home, you take a shower, you eat dinner — it felt like it was already 8:30-9:00 p.m."
Yet, Sohal said if he could look back, he would decide against playing football in high school due to the recent brain injury data involving the sport.
According to a study published by the Concussion Foundation in 2018, 94 percent of football players who played in college or the NFL have been diagnosed with Chronic Traumatic Encephalopathy (CTE), a neurodegenerative disease caused by repeated brain damage. Among those who played in college but not in a professional league, CTE was diagnosed in 86 percent of players.
"Now that we know about CTE and the brain injuries that football can cause, I probably wouldn't do it," Sohal said. "If I had kids, I would not put them in football just noting the risk associated with long-term brain damage."
Sports have still remained an integral part of Sohal's life, he said, and he did gain something valuable during his athletic years.
"I just grew a lot as a person through sports so I have no regrets about playing sports," he said. "I'm happy with who I am now, and football helped me become that."