Nontraditional sports offer a unique passion
When asked what sport they enjoy partaking in, most students tend to say more popular sports such as football, basketball or volleyball. However, popular sports like these can be very competitive and difficult to succeed in, especially at school where many start playing at a very early age. What some students don't realize is that there is a whole other world of sports outside of the traditional ones included in the school curriculum. These more niche extracurriculars can be referred to as "non-traditional sports". 
When senior Vered Polonsky first ice skated at a friend's birthday party at ten years old, she became completely fascinated by the sport, and decided to sign up for ice skating classes. Since then, she's dedicated many hours of practice into her art, and has competed and won first place at a national level. She will be attending Montclair State University in New Jersey as a part of the competitive figure skating team.
Polonsky said that if you find something you really enjoy, you should pursue it. Even though it may seem hard, you never know what could be the defining moments of your life.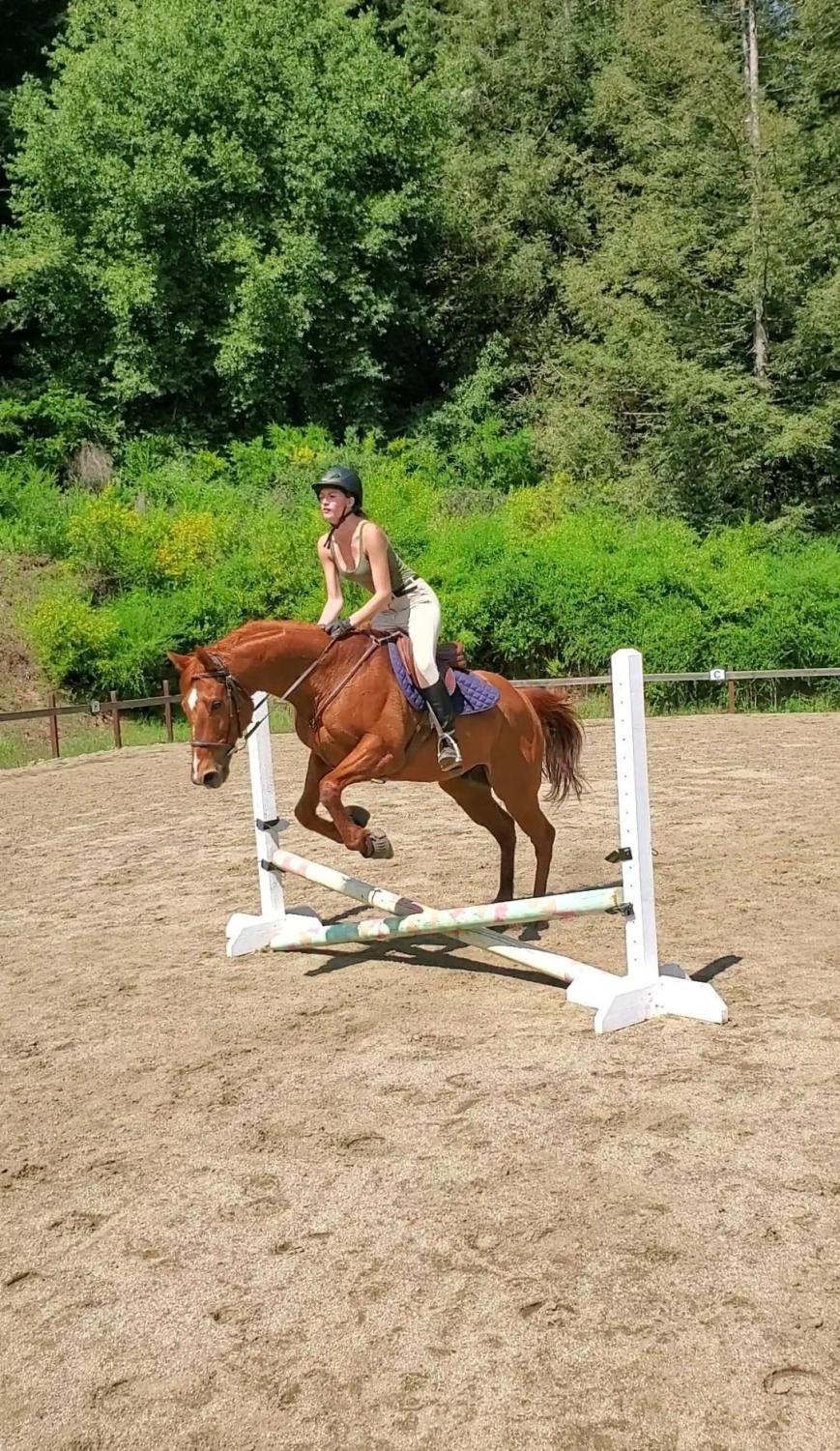 "I think dedication is really key," Polonsky said. "I started [ice skating] at ten and a half years old, which is considered late. But it's not about when you start, it's about what's in your heart. If you really want to do something and you're passionate about it, put in the work and you might be surprised where it could take you."
 Polonsky said she has dreams of pursuing her passion as far as it can take her, and is considering trying to compete in the Olympics some day. 
"[Figure skating] takes a lot of my time, which as much as it can be hard, it is also helpful because then I have something to do, something to be proud of," Polonsky said. "Ice skating can even be an escape. If I had a bad day, getting lost into an art form like skating while also honing my skill saves me."
Junior Addison Heiddman is an equestrian who finds horseback riding therapeutic. She started riding when she was very young in her old ranch in Tennessee, and has found a way to continue ever since. She now does the sport competitively, and has a horse of her own.                                                                                                                                                                                                                                                                 
"If I needed to get away, I would go hang out with my horse," Heidemann said, "We go on trail rides all the time, and it's our bonding time outside of the arena."
Heidemann said that horseback riding is a sport many people seem to think is easy. Contrary to popular belief, it takes a lot of training. 
"When I'm riding, I'm using a lot of upper body and leg power," Heidemann said. "Horses don't naturally move how we need them to. When we ride them, we have to use a lot of muscle and know how to maneuver the reins to control such a huge animal."
Heidemann said the best part of the sport is bonding with her horse, and said it is crucial for riders to spend time bonding with their horses. "Watching him grow and learn new tricks with me just makes me so happy," Heidemann said. "Everytime we finally perfect a skill and it sticks with him, it makes me want to continue [riding] more."
Freshman lacrosse player Ciara Begley is a multi-sport athlete, playing softball at school, and tennis, but still has always found time to play lacrosse. She said that she became interested in the sport after hearing about its roots.
"It was originally a Native American game," Begley said. "They created a really complex, fast paced game from the simple materials that they had. It was just really cool to learn about, and the sport is really fun to play."
Begley believes the bonds formed in non-traditional sports are part of what makes them so special. 
"I think there's a really big community around it, and it feels so special. Other sports like basketball and soccer offer that too, but lacrosse seems more tight knit to me, probably because it is more niche so when people know about it, it's because they really like it."