Equestriettes return stronger with a new coach and dancers
For the upcoming season, the Equestriettes have acquired a new dance coach, Kelly Gilfillan, who has brought a sense of passion and community to the dance team. 
Teaching the dance team has always been something Gilfillan said she wanted to do, especially after having been a part of one in her highschool. She said she received the position by meeting with Sara Frausto, the Equestriettes coach, through a mutual friend. 
Gilfillan has been dancing since she was two years old and has different types of dance experience from competitive dance to musical theater. She said she enjoyed her time dancing and hopes to not only teach the members to dance, but also learn from them.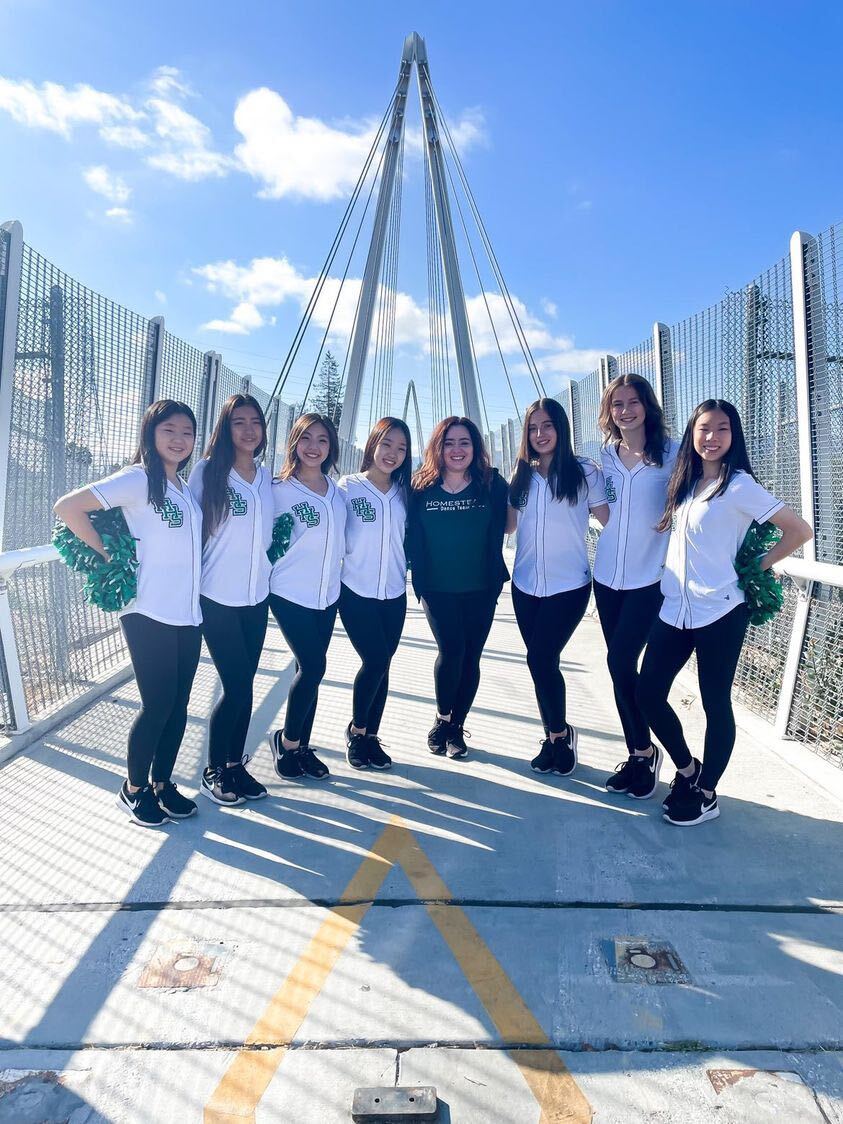 "Two of my best friends right now are the same two best friends I had from the dance team I was on, " Gilfillan said. " They've been with me through everything: the good, bad and the in between. I hope we can instill that for [the Equestriettes]."
Gilfillan said she is excited to work with the Equestriettes and help them accomplish their goals.
"I wanted to jump in and help them and find anything I can do for them because they're already at such a high level," Gilfillan said. "I want the girls to feel like every time they've gone out on the floor, they've done their best to grow as a performer, as a dancer and as a person."
Along with a new coach, the dance team said she also made some major changes over the summer by recruiting two new members: freshman Rikako Sato and sophomore Maika Bracken. 
Sato said because she had never participated in styles aside from ballet before joining the dance team, she thought the team would be an eye opening experience. 
"[The audition] was really scary and nerve wrecking but it was also fun," Sato said. "I was so happy when I found out I got in."
Over the summer, Sato said the team attended a dance camp at St. Mary's College in Mortaga, California which was her favorite dance team experience so far. Although it was a rewarding experience, Sato said that camp was demanding and tested her limits. 
"Going to camp was really hard because we were dancing for so many hours a day," Sato said. "But it was also a really cool experience because we got to bond with each other."
Joining a new team regardless of what sport inevitably comes with struggles. Because she has done ballet her entire life, Sato said adapting to new styles such as jazz and hip hop challenged her.
"Ballet is precise and fluid and hip hop is hard hitting," Sato said. "They're completely different."
Bracken however, said she wanted to join after seeing the dance team perform at various school events. Like Sato, Bracken said she has been dancing for a long time and was thrilled when she found out that she was accepted onto the team.
For her goals this year, Bracken said she hopes to learn new things and improve with her dance skills overall, whether that's technique or learning to pick up new choreography quickly. Sato said she is especially excited to perform at football games, rallies and compete at dance competitions. 
"Having a new coach is definitely a big change but I'm confident we can do it since we have such great officers to support us and the team is very dedicated and hardworking," Sato said.