Serving for the team
Senior volleyball captain shares her experiences with the sport
Ever since girls varsity volleyball captain, senior Audrey Colen, was in first grade, her life has revolved around the sport, devoting 14 to 20 hours total each week to playing highschool or club volleyball. Colen said she attributes her love of volleyball to her father, who similarly started playing at a young age. 
This year, because of her hard work and dedication, Colen said she was lucky enough to become one of the varsity captains.  
"Trust between your coach and the captain is important because being a captain is like being the middleman between the coach and the players," Colen said. "If there are any issues, the girls can bring it to one of our attentions and we can try and help them work it out, or help them reach out to the coach directly."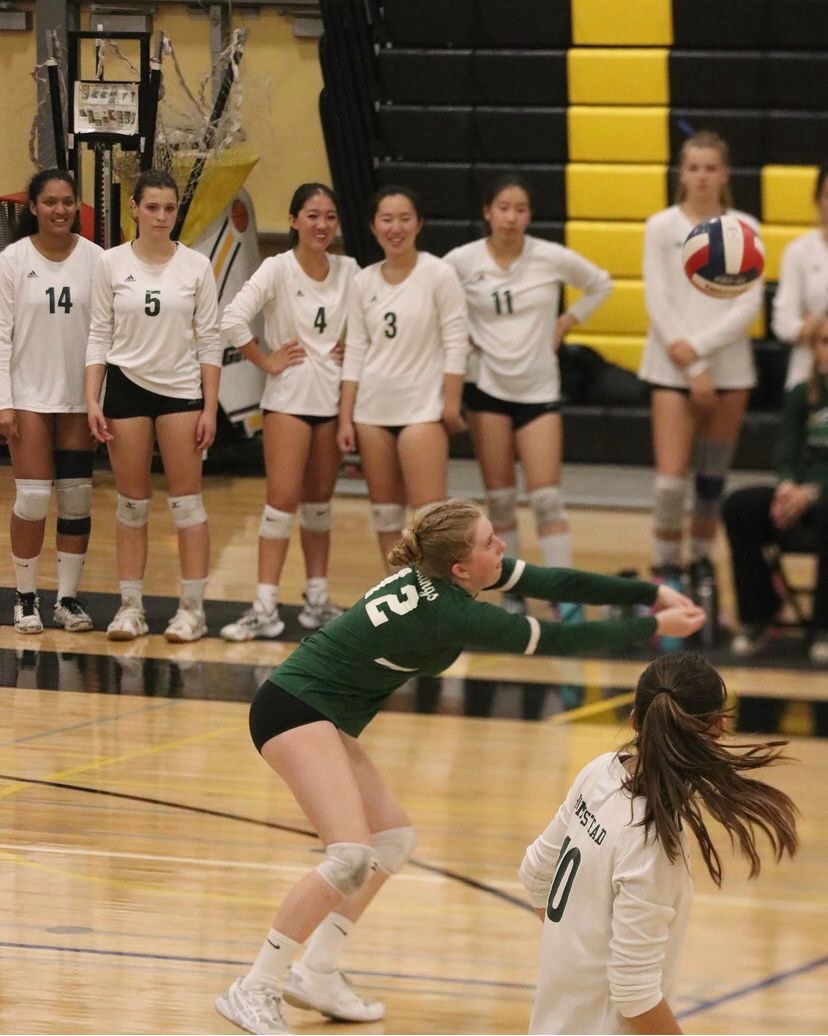 Besides being the volleyball captain, Colen said she actively participates by being the libero , the back-row defensive specialist, of the team. One of Colen's favorite games was against Los Gatos last year, who were the best team in the league at the time. 
"We lost to [Los Gatos] really bad the first time we played them," Colen said. "When we played them at Los Gatos [again], we lost in five sets. Even though we didn't win, we were super close to beating them and it was a big accomplishment because we fought really hard and the results showed."
To Colen, volleyball means friendship and teamwork. Although the athlete said she values the game, she treasures the time spent with her teammates. Before each game, Colen and her teammates play games together. 
"I love playing those games with everyone because there is a lot of silly conversations and little moments that happen in that time," Colen said.  "The girls make the team special for me. The bonds we make through the four years is something I hope to keep for a long time. We are also resilient. As much as it sucks to lose, we always show up the next day and bring everything we have."