Bicycling club holds staff and student bike ride
At the end of the first ever bike week, a week intended to incentivize more students to bike to school, the bicycling club held a staff and student bike ride through the surrounding streets after school. 
Bicycling club president, senior Kaleb Kim said despite the lower than expected turnout, the ride was still successful because it allowed for students and staff to connect over their biking. 
"Because our turnout wasn't as large as we thought, it was more sizable and easier to manage," Kim said. "I enjoyed talking with other people throughout the ride and seeing other students and staff members still passionate about cycling."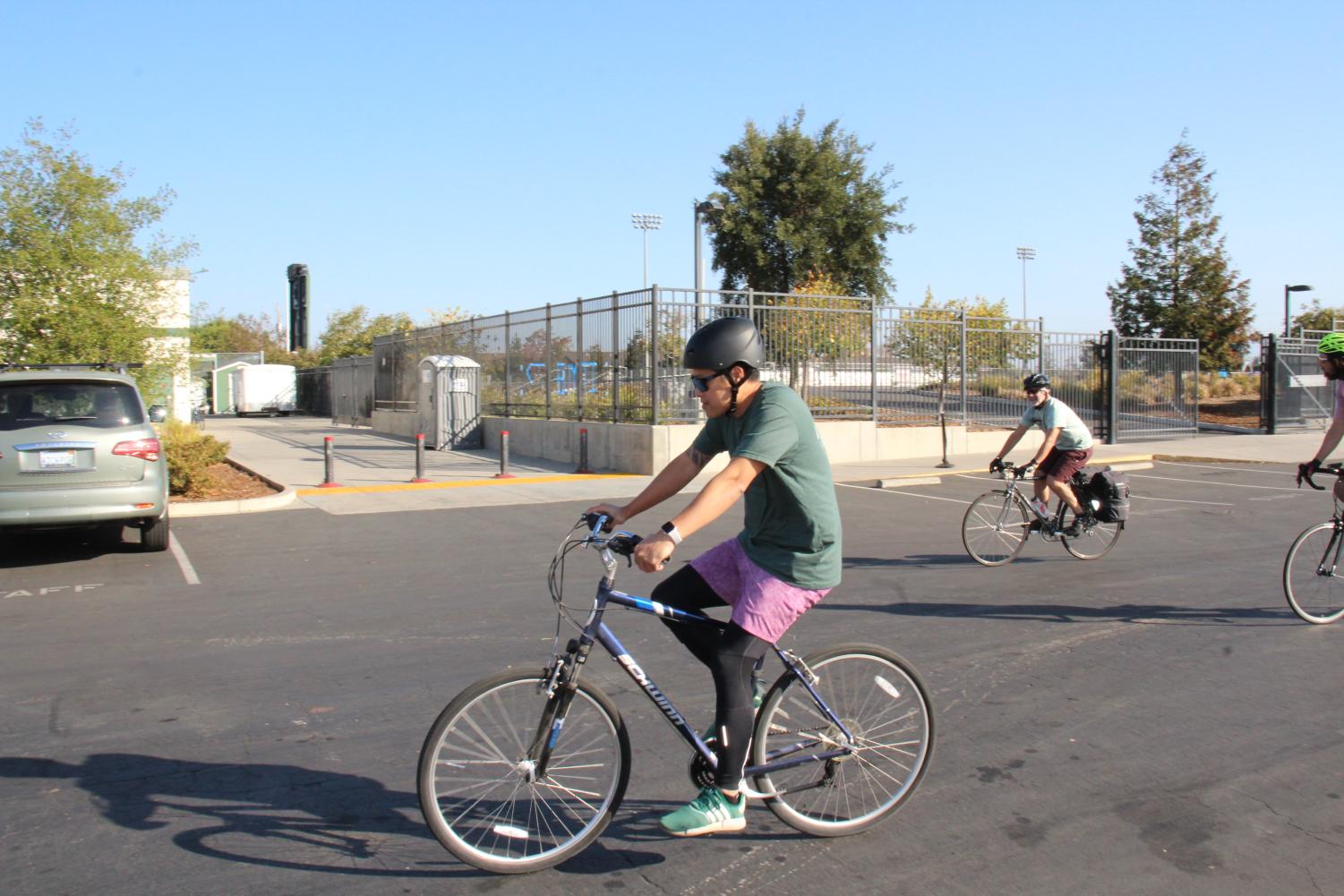 Bicycling club secretary, senior Ryan Lee agreed and said the inaugural bicycling ride was comfortable and relaxing.
Senior Sarah Sabaa is a representative from Safe Routes to School, an organization that promotes safer and more sustainable methods of transportation to and from school, such as walking, bicycling, scootering, carpooling and taking the bus. 
"It is an international organization, but I am a high school representative as a part of the Cupertino team," Sabaa said. "We work alongside Dean Nguyen, who is the liaison from HHS, and representatives from other high schools in the city to make it safer for students to commute to and from school actively."
Sabaa said the entire week could also have had more engagement, and it is something they are trying to achieve in the future. 
Kim shared a similar sentiment, and said he wants to pass the torch to other Safe Routes to School representatives and people who want to get involved with the biking community. However, Kim said the week was successful for a first-year event. The club plans to continue having monthly rides throughout the upcoming year, and encouraging people to bike to school.
"Because this is a new event week we are starting, I'd say it went pretty well in terms of reaching out to new people, educating them and spreading awareness about biking in general," Kim said.  "There were some things that could have been improved but with what tools we had we had to work with, it went pretty well."