Diversity in storytelling allows people to get a taste of what the world has to offer. One genre in particular, personal narratives, has much to offer in terms of self-discovery. This genre is prevalent within the world literature course at our school and should continue to be implemented through other English courses.
As a sophomore taking world literature, I am currently in the middle of an intersectionality unit, containing identity discussions. This unit explores the interconnected nature of social categorizations such as race, class and gender as they apply to a given individual or group, according to the Oxford English Dictionary.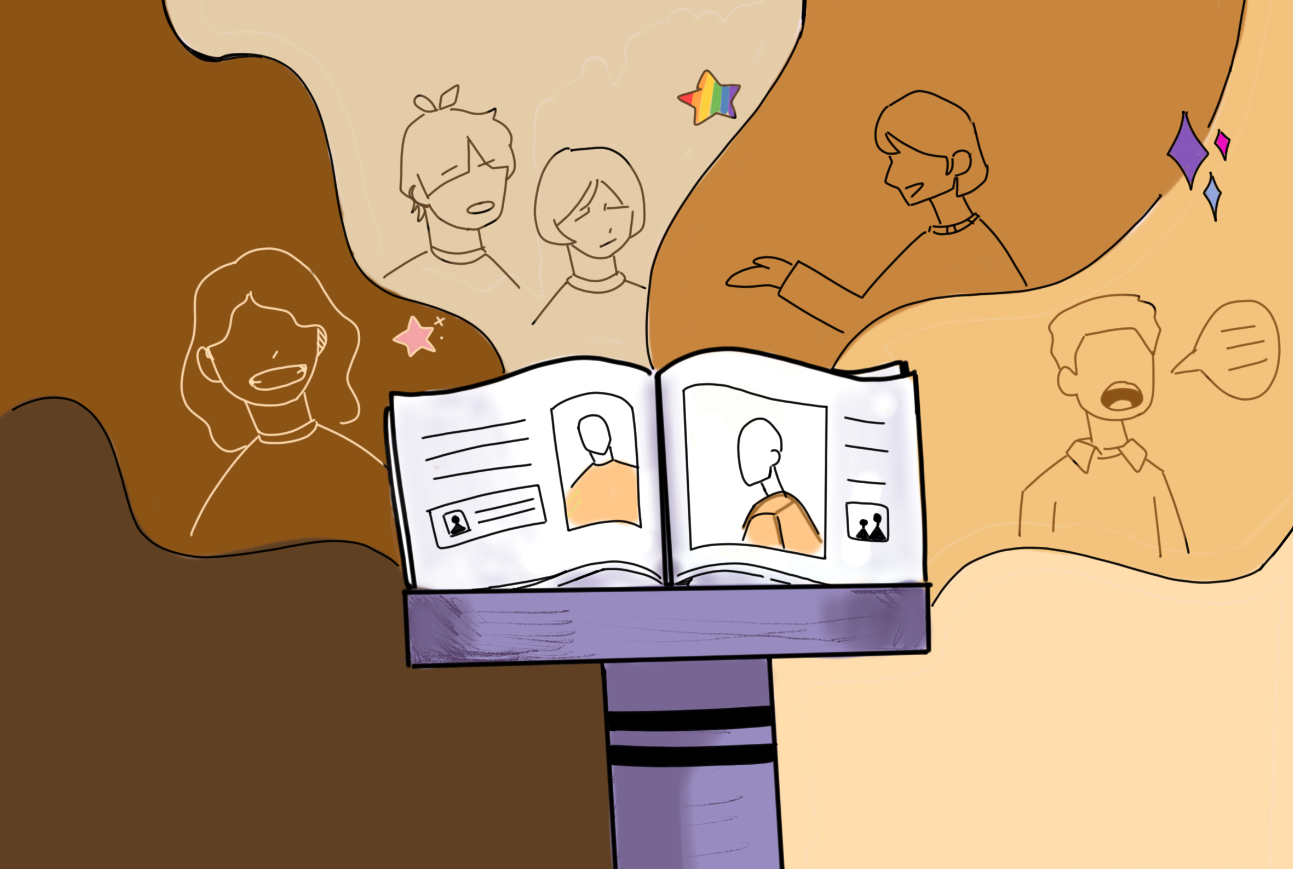 Incorporating personal narratives into the reading curriculum creates opportunities for students of different communities to feel represented. The best part about personal narratives is anyone can write them and be brutally honest about their life experiences, allowing historically underrepresented groups to spotlight how their identity shaped their lives. 
For example, in Trevor Noah's "Born a Crime," he shines a light on the struggles of being mixed-race, a topic that receives minimal coverage in the typical English curriculum. This type of inclusivity in literature makes the curriculum more engaging for students because it applies to them on a personal level and introduces them to unique perspectives.
As a person who is mixed race, Noah's book reinforced some of the ways I feel about being mixed. He talks about the feeling of not being able to fit into a single category, which is something I have experienced, but he also introduces another side of being mixed. In "Born a Crime," Noah discussed how racism truly affected his life as half Black and half white. I have not experienced much of this, as I am mostly white in appearance, so it was intriguing and informative to read about. 
Not only does reading personal narratives broaden people's worldviews, but it can also bring more authentic perspectives to the classroom. This can correct common misconceptions and make it easier for some students to identify how things in the real world correspond to what they are learning. Writing is permanent and they can always revisit literature to improve their understanding.
I have noticed that for more sensitive topics such as race, people tend to avoid discussing certain areas of it, like privilege. This makes sense because people want to make a good impression on others and will avoid topics with the stigma around them. However, it becomes a real problem when you do not provide resources for students to revisit the topic. 
Incomplete discussions are not going to progress thinking very much because students are not making enough connections to fully develop their thoughts. Enabling them to fully dive into a topic without fear of judgment is a much more immersive and appealing learning experience.
For reading to truly resonate with students, our curriculum must encompass a broader range of perspectives and backgrounds. Personal narratives have the ability to do exactly this. By reading stories that matter, we can ensure that every student is seen and their voice is heard.