Varsity girls tennis CCS run ends in semifinals
With a loss against Menlo Atherton, varsity girls tennis gets eliminated from an unprecedented CCS run
The girls varsity tennis season ended in a 6-1 loss against Menlo Atherton In the CCS semi finals on Nov. 11. The tennis team went 6-9 this season and 4-8 in league play. Despite a rough season, the team had an exceptional run in CCS, sophomore Faith Watters said.
"We didn't have the best record in the league because everyone else was really good, but we had a ton of matches that were really close and we did really well," Watters said. 
In their first match in CCS against Cupertino High School, the team won 5-2, sophomore Mahi Patel said.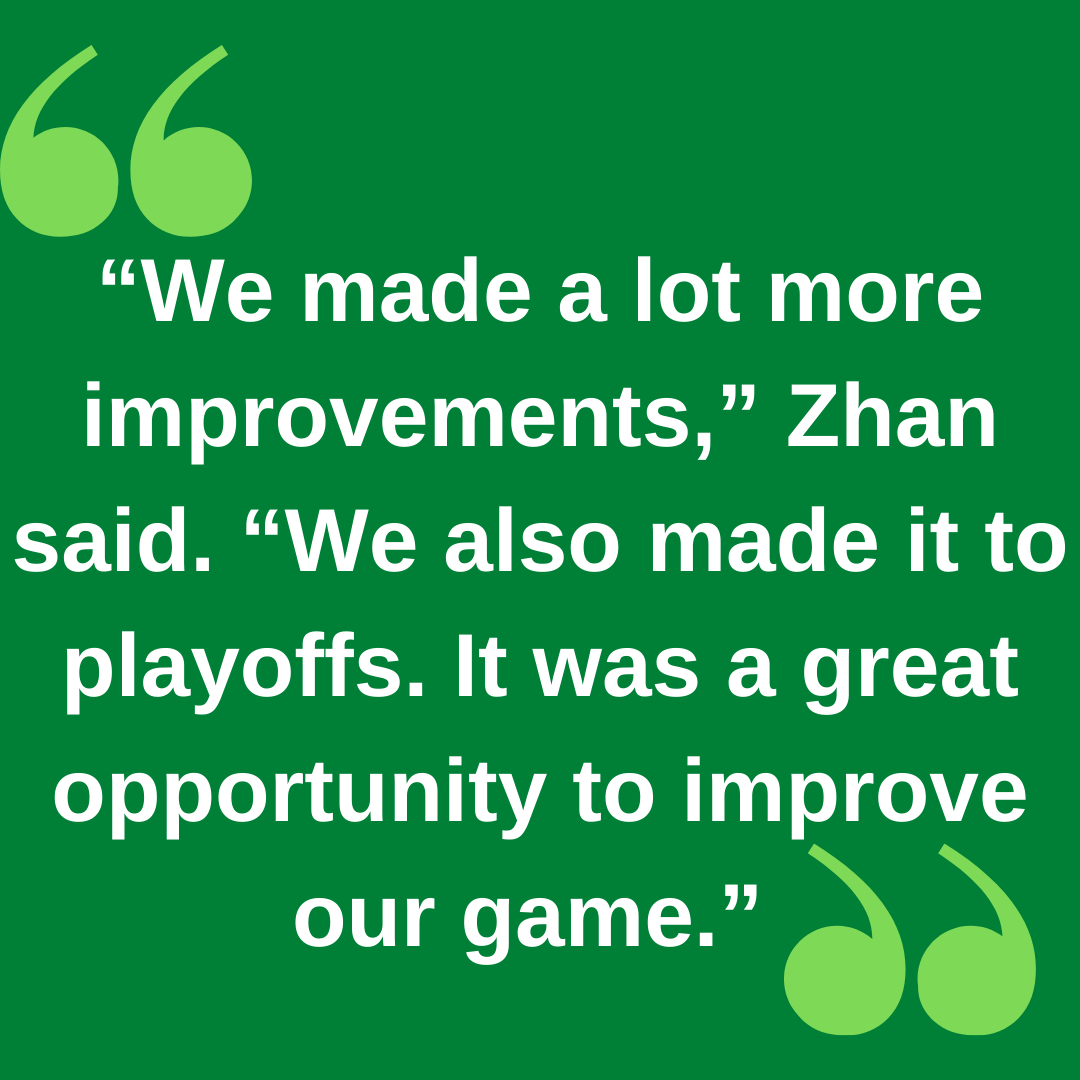 "It was really cool because we were definitely the underdogs against Cupertino. Nobody really thought that we would win," Patel said. 
Preparing for CCS was not an easy task due to the highly competitive league, Watters said. 
"Our preparation was pretty much about the same, except it was a little bit more intense," junior Ivy Zhan said. "After our first round match, we had practice after that as well."
Their preparation efforts paid off as they made a deep tournament run, Watters said.
"I think we trained really, really hard going into CCS and our hard effort paid off from the team," Watters said. 
Additionally, any participation in CCS was a step in the right direction, considering the team was not as competitive last year during COVID-19, Zhan said.
"In our record last year, we only won one league match, so we did make a lot more improvements," Zhan said. "We also made it to playoffs. It was a great opportunity to improve our game." 
As CCS and league matches did not take place last season due to COVID-19, the stakes were much higher this season, Zhan said. Additionally, Watters said that this season was a special one since the team made a strong run in CCS in the first season back from COVID- 19.