Ping pong club serves up entertainment
The sound of students' chatter surrounds the small gym, with ping pong balls bouncing from paddle to table, as students filter in and out, challenging their friends to a match. Ever since its founding three years ago, ping pong club has worked to become a comfortable atmosphere for students to leisurely play ping pong with other students.
Club member, sophomore Ishaan Verma has been in the club since his freshman year. Among other elements of the club, Verma said he enjoys the ambience the most.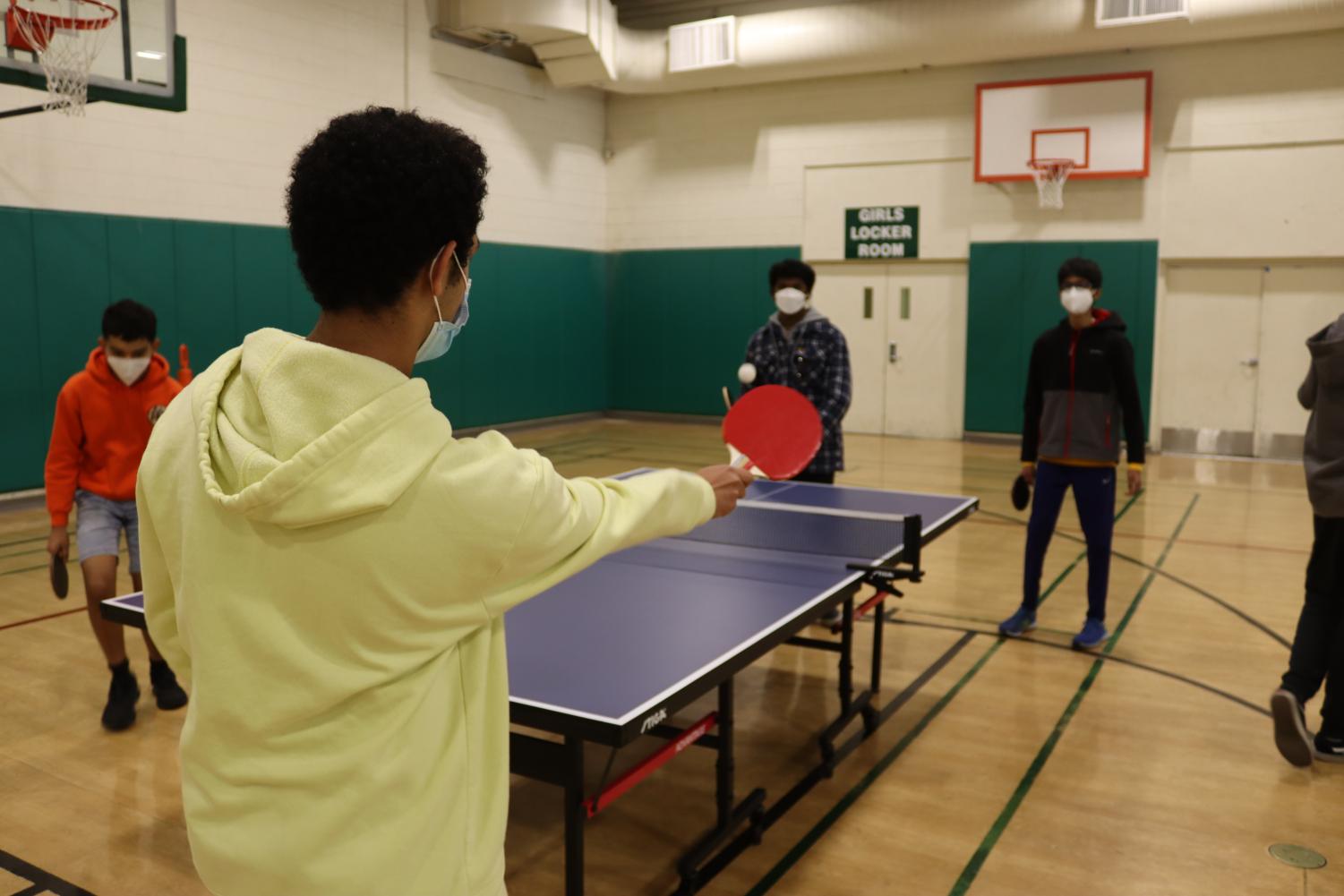 "People playing around and having a good time is always fun, and it's a good distraction from homework," Verma said. "There are always people to chat with about your interest in ping pong and even the officers will help you pursue the passion."
Despite never having played ping pong before, member Ivan Potharaju said he enjoys spending time with friends and playing games. Additionally, the sophomore said the environment is inviting for players of all skill levels.
"The [club atmosphere] is very welcoming and you don't feel left out," Potharaju said. "It doesn't feel very judgmental: you could be good or bad and [still] have lots of fun."
President and co-founder, senior Alan Jian said he initially founded the club his freshman year to bring a part of his heritage to the school community. 
"In China, there was always a very vibrant ping pong community," Jian said. "However, when I came here, that was not really the case, so I really wanted to make a club that other people could also enjoy, and just have this sport be more accessible."
Verma also has a childhood connection with ping pong and said he has fond memories of playing ping pong with his dad, which inspired his love for the sport today. Regardless if one has experience playing ping pong or not, Jian said he welcomes anyone to come check out the club if they want to have fun and relax.
"Because you're just playing a sport, it's nothing academic that would take a toll on you," Jian said. "You can come here to play and chat with people, which is a really nice part about what ping pong club is."