From newcomer to director
Coline Gingembre shares her journey up the drama ladder
Lights are on and actors are running around, but for once, she is not one of them. She is on the other side, directing every movement and line to create the perfect production. 
Junior Coline Gingembre said she came to the United States only five years ago. Not knowing English became a challenging barrier, but her parents encouraged her to join drama to familiarize herself with the language, she said. Joining not only helped her with English, but with building confidence and finding a community as well. 
"The drama community is really open and welcoming, you'll find anyone and everyone there," Gingembre said. "No one is judged for where they come from, who they are and how they dress. At HHS, we kind of have a competitive environment, whether we want to admit it or not. That is not [present] in the drama department."
Gingembre said she was first cast as a background character at the beginning of her freshman year, but quickly built her way up the character ranks, eventually landing more prominent roles. 
"By the time of my third play in freshman year, I got a singing role in a musical," Gingembre said. "In sophomore year, I got a big role and now we're in junior year. I got one of the lead roles for 'Two Gentlemen of Verona,' and now I am the director of my first play.  It was a really fun project."
The play Gingembre directed, "Lockdown", is a part of her drama honors project. She said the production is about eight students who are forced into a classroom together because of a lockdown drill, and they all find ways to cope with the situation.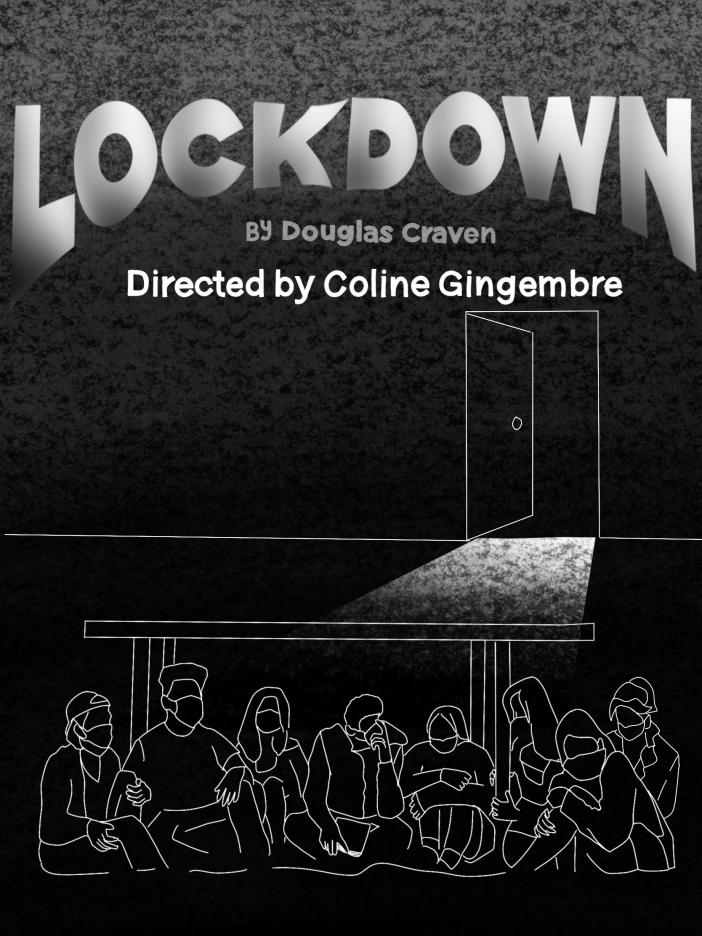 "Around two months ago, we had our first audition," Gingembre said. "I posted on social media and in the drama department that I was going to do a small production and for anyone who was interested to audition. I had about 14 people audition that day, and eight of them got casted."
Casting was followed by a month of rehearsing twice a week and, filming in the last week. Gingembre edited the production afterward. 
Though directing was overall a rewarding experience, Gingembre said it was hard to find the balance between being friendly and being a good director. 
"It was very stressful because the actors are also my friends," Gingembre said. "I had to find a balance between giving them direction and being able to help them get into their role and my vision of what I wanted to do with this show, while also keeping a friendly side while directing."
Another setback Gingembre said she had was getting all the cast members together for rehearsals due to various scheduling conflicts and health precautions. 
"I had eight actors which I believe was the biggest cast from all the drama honors projects," Gingembre said. "Everyone had a different schedule, meaning we did not have a single rehearsal with the entire cast before filming. Every time, someone was either sick or couldn't make it.." 
Gingembre said she was especially thankful to her cast members for putting in the effort because the timing of the production coincided with a hectic time in the school year. 
"I couldn't have done it without them," Gingembre said. "They have been absolutely wonderful through finals and AP testing week. It has been a crazy week but they still managed to make time to film and perform our lovely performance."
Looking back on the experience, Gingembre said she loved her role of being a director seeing as it gave her another perspective on drama productions. 
"The project was honestly incredible and I wouldn't change any of it," Gingembre said. "I'm usually on the other side and I'm being directed, but this is the first time I had to use the skills I have learned as an actor and give that advice to other fellow actors."